On Speculation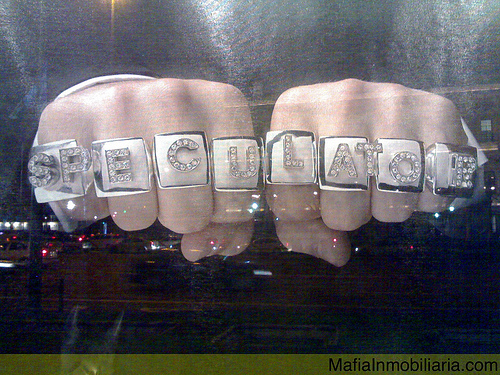 Yesterday, ESPN's Jerry Crasnick wrote a column in which he made out offseason report cards for every team in the AL Central. The Indians placed last in Crasnick's list, with a 'D' grade. His reasoning was simple: Chris Antonetti made no moves other than signing Austin Kearns—not exactly an impact contract—whereas every other team in the division made at least one banner-headline trade or signing.
These grades are the sports journalism equivalent of white bread—completely empty calories that satisfy hunger for only the minimum possible time period.
And yet, I can't even be upset about them because I am one of the hordes of people who is demanding to be fed at staggering pace.
Let me explain.
With rare exceptions, writers making grandiose statements about the future of entire teams based on current moves (or lack thereof) are all but useless. Yes, occasionally, someone like Peter King will correctly predict the Super Bowl match-up in the pre-season, but for every one of those hits there is a colossal collection of misses.
For another quick home-town example, consider that Mel Kiper Jr did a column a few weeks ago in which he regraded every NFL team's 2010 draft. In that column, most teams' choices ended up looking considerably better or much worse to Kiper after the rookies in question actually played a full season than they did when they'd just put on a hat with their new team's logo. (The Browns, for instance, were raised from a C to a B+.)
This shouldn't be surprising, with hindsight being 20/20 and all that. Almost inevitably, the writers who compile these columns will admit that they're barely ever right. (King, to his credit, has repeatedly made the point that his correct Super Bowl prediction was possibly a once-in-a-career anomaly.) In many cases the preseason picks become recurring sources of good-natured ridicule among writers' colleagues and fans.
All of this begs the question: Why do they write these columns in the first place?
Easy: because there's demand for information, and the writers have to fill space.
When tasked with writing about sports in a dead zone like the MLB offseason, you're forced to manufacture stories. Aside from minor deals like Vlad Guerrero signing with the Orioles last week, the "breaking news" portion of MLB offseason activity is over. Spring training hasn't started yet. And it'll take til at least July before anyone really has any idea which teams are legitimately good and which aren't. 
As Mike noted yesterday, this is true of a certain period in all sports. Right now is almost indisputably the worst segment of the sports calendar year. The only major league working is the NBA, and they haven't even entered into the stretch playoff run yet. (Not that it will make much of a difference if you're a Cavs fan.)
This entire situation is made worse by the fact that there's a high probability that both the NFL and NBA will go through lock-outs in 2011. If that happens, we're all going to be seeing speculative sports journalism taken to a whole new level between now and 2012.
I don't begrudge any writers this—it's the machine that we as sports fans/consumers have created. Every day we log onto various sites demanding new information to help us whittle away time. The writers need to say SOMETHING, so they create predictions, then re-evaluate those predictions mid-season, then re-re-evaluate them at the end of the season. If they don't, websites go dead, TV shows go dark, and people lose jobs. It's self-preservation, really.
In fact, this post itself is a perfect example. What the hell is going on in the world of Cleveland sports that REALLY needs to be discussed right now? Not much, as far as I can tell. And based on his comments from yesterday, Mike agrees with me. So for the purpose of creating a post, I dug out an article about the Tribe just so I could spend time writing about how useless the article was because, in theory, there are people who are going to come to this website at some point today looking for content. Ironic, right?
It will be an interesting experiment to see if there's actually a lower quantity of sports news out there if a double-lock-out happens. My guess is that there won't be. There's too much demand for information, at least from the major providers, for them to just allow the cycle to lapse. So my guess is we're all going to have to get used to the idea that a greater and greater quantity of the stories available to readers will be based on rumors and predictions rather than actual facts or performance. And I as a writer am going to have to get used to the idea that the same will be true of the "stories" I generate.
In short, Jerry Crasnick, I ain't mad at you. We're all playing the same game.
-T